Témoignages
Edward
"Un grand merci à JapanCupid!"
Nous nous sommes rencontrés sur le site au mois d'Aout, au début nous étions tous les deux prudents et faisions connaissance au bout de quelques mois que nous discutions ensemble nous avons décidé d'être ensemble et je l'ai fait venir en France .Elle sans hésiter à pris l'avion depuis Haneda et elle est venue me rejoindre près de Marseille. Aujourd'hui nous vivons ensemble et elle à repris les études pour apprendre le français et pour commencer une fac de sport et rester vivre en France avec moi.
Un grand merci à votre site de nous avoir permis de nous rencontrer malgré la distance qu'il y a entre nos deux pays.
Junko et Edward
Alexandre
"j'ai vraiment trouvé la personne dont je rêvé grâce a vous"
Merci à JapanCupid, et merci à toute l'équipe qui c'est mobilisé à faire ce site merveilleux, j'ai vraiment trouvé la personne dont je rêvé grâce a vous et grâce au destin, je ne suis pas resté longtemps sur ce site et pourtant j'ai trouvé mon âme sœur, et espère ne plus y revenir, j'espère aussi bien sûr que d'autres personnes comme nous ce rencontrerons dessus, bonne chance à tous et au revoir. Un membre très heureux de vous quitté.
Eric
"Thank you JapanCupid!"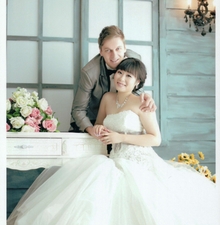 Found: One Angel! Dear Japan Cupid: I went on your web site just to meet some new people. I wasn't really looking to fall in love and get married- but that's what happened! I joined and met some nice girls, but when I met Angela three months later, I knew she was something special. She captured by imagination, and later, my heart! We only emailed at first, but later we were talking on Skype every week. At first, it was only for an hour or two, but later we would stay on camera for as long as 9 and 1/2 hours! I knew that I had to meet this girl in person, no matter what the result might be. From the moment we met at Shenyang airport in November (Thanksgiving Day!), we were inseparable. It was almost as if we were finally reunited rather than meeting for the first time. We knew we would be spending the rest of our lives together, so we decided to get married as soon as possible. The two of us sitting together at City Hall waiting to apply for the marriage certificate is one of my happiest memories and I had absolutely no second thoughts or doubts that I was doing the right thing. The only painful memory I have connected with Angela is when I finally had to leave China without her, but she'll be getting her visa and coming to the US very soon so we can be together always! Her name really suits her, because she is very much like an angel- my angel! Thank you, Angela, for marrying me, and thank you, Japan Cupid, for helping us find each other again!
Sincerely, Eric
Yuuko
"Thank you JapanCupid!"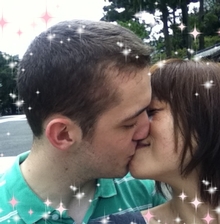 Le 28 avril, j'ai rencontré un ange! Depuis ce jour je ne peux l'oublier. Je suis très heureux de l'avoir rencontré et je remercie JapanCupid de leur aide! Nous sommes mariés depuis le 16 aout et prévoyons d'avoir un enfant très prochainement. Pour le moment on vit chacun de son côté mais je pense que Tokyo sera notre futur. Je conseil JapanCupid pour toute personne cherchant un contact, amie, ou plus au Japon. Un grand merci à toute l'équipe de JapanCupid pour votre excellent travail! Bonne chance à tout le monde, votre âme soeur est sur ce site !
Geoffrey
"Thank you JapanCupid!"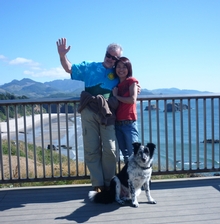 I found my beautiful wife Midori on this site 2008 1st time I logged into site. Good luck to all genuine seekers in love.
Cupid Media, Le logo Cupid Media et JapanCupid sont des marques deposées de Cupid Media Pty Ltd.