Erfolgsgeschichten...
Nantakon
"Thank you very much for website"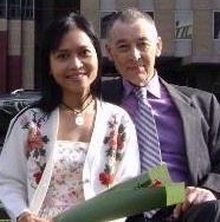 Thank you very much for website..Right now I am married already. Very happy with my husband. Right now I am living with my husband in his house...And Good bye everybody to interesting me on here. But need time for know each other...Sometime holiday together...Right now I meet good husband already....He very love me...I hoping you too...Good luck for you soon...Such me...Bye Bye.
Danny
"JapanCupid helped me find someone who I care for"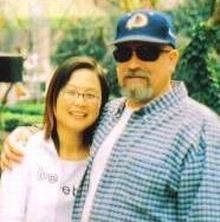 I met my wife in April of 2007, we emailed for a few months before I decided to visit her in China. Fei showed me around three cities in China. I realized that I had found my soul mate. We were married on November 14th of 2007 in a Civil Ceremony. After spending the whole of 2008 filing paperwork, I went back in June of 2009 and went with my wife to get her Visa, She was granted a visa July 1st of 2009 and we were back in the United States on July 13th 2009. We are now planning a church wedding and are enjoying finally being together after a long seperation. I am glad I went to JapanCupid, it helped me find someone who I care for and who cares for me in return.
Jonathan
"Thank you JapanCupid!"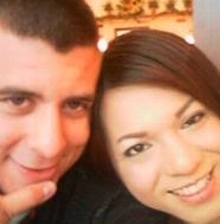 Well I joined JapanCupid in search of a good woman, and within 2 weeks of becoming a member, I met the love of my life. Aoi and I met on here and hit it off, within a few weeks we met and we couldn't be more in love. It's been 5 months now since we've met on here, and it was the best thing I've done. We're engaged and will be married in the near future. Thank you JapanCupid!
Ivette
"I met my husband here on JapanCupid"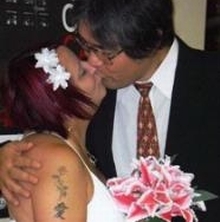 Hi! After being a member for 3 years, I met my husband here on JapanCupid last year. He is an amazing,wonderful man. I love him so much!
I remember almost giving up, and was going to turn off my profile, when his email came to my inbox. We started corresponding and he came to New Jersey in April to meet my family and children from my previous marriage. I knew if he was able to survive my crazy family, he was an amazing individual. He asked my parents for my hand in marriage and we finally married last week.
We married June 3, 2009 in New Jersey.
Thank you so much!
Bluecrown
"She is such a sweet, kind girl"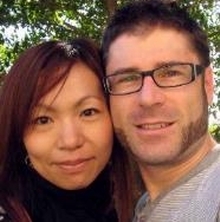 After moving to a new city I was really unsure of myself and meeting new people. Tomi and I met after only a few days of signing up on JapanCupid. Before I know it, we've been together more than 6 months already! She is such a sweet, kind girl. I'd never though I would meet someone so nice from internet dating, but it goes to show it really can work.
Cupid Media, das Cupid Media Logo und JapanCupid sind geschützte Markenzeichen von Cupid Media Pty Ltd.