Succes verhalen
Miwa
"We met on JapanCupid"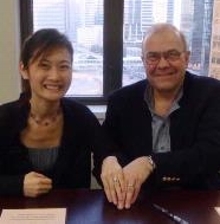 We would like to tell you our story!! 6 month ago we met on JapanCupid, I knew from the start I had met someone very special, at first we were just great friends, and found we had so much in common. But it soon became clear we had found something more than that!! In September I travelled from England to meet Dudu in Hong Hong, and we spent a fantastic 3 life changing weeks together!! I knew I had fallen deeply in love with Dudu, and her with me!! And we got engaged and got married in Hong Kong. We are now planning our future life together. Thank you JapanCupid for giving us true happiness and a future to look forward to !!! Hope everyone from the site find their true love!!! regards Barry & Dudu
Craig
"Thank you, JapanCupid"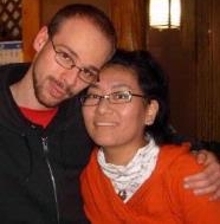 It's amazing for me to sit here and think back to the past about how I met my girlfriend. It's hard for me to believe that we met on a dating website, but I doubt we ever would have met if not for JapanCupid. We had really good chemistry when we met on here and we eventually started talking and one thing led to another. We had so much in common and got along so well that we decided that we wanted to meet. In February of this year I went to the Saitama Prefecture in Japan to go see her and I was nervous to say the least. In retrospect, I have to say that it was the best time of my life. She had been honest and loyal to me on the net and everything was so perfect when we finally met face to face. I stayed in Japan for 3 weeks with her and her family and fell so deeply in love with her and her culture. It's hard for me to believe it...but I owe so much to this website. I can't speak for everyone but it certainly worked for me. We are so happy together and now that I have met her family she is planning to visit my family as soon as she can. Next year we will decide who is going to relocate..I will be happy with living in either country because I just love being with her. For so long I had been looking for purpose and meaning. I was looking for something to live for. This site helped me find someone to live for. Thank you, JapanCupid I am the happiest I have ever been.
Nicholas
"A Japanese wife is a golden gift from heaven."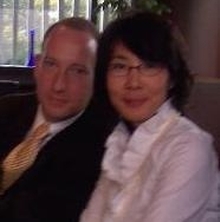 I was tagging along with my brother on his business trip to Tokyo. One week before I left, I decided to sign up on JapanCupid.com so I could meet a Japanese woman to show me around the city. Before I arrived in Tokyo, I already had two dates arranged! I was lucky to meet Yuko, and we were together for 3 days. This began a 18 month long distance relationship, and we finally got married several weeks ago at the Meiji Jingu Shrine. Now we live in California, and we hope to get her immigration papers finished as soon as possible so we can live together for the rest of our fortunate lives. Good luck to you too, and a Japanese wife is a golden gift from heaven.
Maria dulce
"i would like to thank Japancupid for bringing us together in love"
i would like to thank Japancupid for bringing us together in love. He met me in Philippines and got married here in the US. we have a lot of things in common. we love and happy with each other. Love always find a way.. no matter how far and no matter who you are.... God is so good coz he reserved the best man for me, which i could spend my whole life happily.
To those who are looking for a good partner in life, just keep on going.. who knows she/he is on the way to your heart now.. good luck
Knojojpj
"I'd like to thank JapanCupid.Com "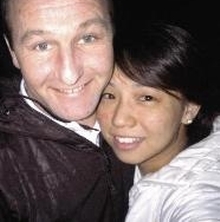 We have found each other after a few days as new members, I'd like to thank JapanCupid.Com for this easy to use and for being able to pay membership fees with internet banking, as with out that we would of never meet each other. We are planing to be married.
Again Thank You
from very happy KIWIGUY
Cupid Media, het Cupid Media Logo
en JapanCupid.com zijn handelsmerken van Cupid Media Pty Ltd.