Succes verhalen
Jonathan
"Thank you JapanCupid.com for helping the American Soldier seek his princess."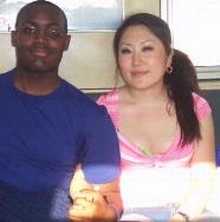 Before I joined JapanCupid.com I tried other dating sites and I was unsuccessful. I had nearly given up my dream of dating and hopefully marrying an asian woman since I was a teenager. No women really showed interest in me until Kana came along, we talked for nearly a year and sent each other letters and pictures. Kana and I arranged to meet to celebrate my 24th birthday in early July of 2008. When we first met at JFK Airport Kana's appearance was warm and brought a final close to searching for a warm and loving girlfriend. My family and friends love her, Kana brings love and joy to my heart. Kana has changed my life in many ways she has brought peace to my heart and has help build my self confidence. I have been afraid in the past to kiss women but now I overcame that thanks to her. I have plans. My parents have considered her to be their daughter in law. I plan to marry her right after I get my Bachelor's Degree in 2009. Thank you JapanCupid.com for helping the American Soldier seek his princess.
Minty
"i found the right guy"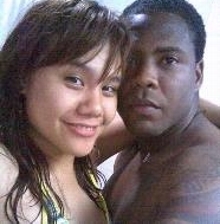 i found the right guy..Thanks so much for this website im so happy...he is black guy..the first time, i find Japanese man..but i got black guy from USA..so amazing..now my thought changed, i think its doesnt matter white or black guy...really glad that i got the man on this website...Thanks again..again and again.
Oleg
"I would like to thank JapanCupid"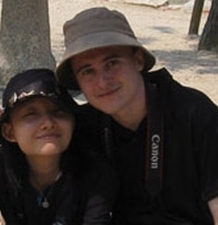 I would like to thank JapanCupid for this gift.
We talked on internet for about one year, it was fun and interesting, but I was very sceptic, people tend to be very different in real life. I got a chance to go on my vacation to Japan and I used it, because I always liked Japan. Well, I'm so happy that I decided to go, I've asked her to help me with my trip there and if she could accompany me. Would be difficult without knowing Japanese language. Well, long story short, we are going to marry soon. Yes, we know each other only for about one year, we were together in real life for about three weeks only. We don't have even any thoughts like it could be somehow different or this is a bit strange etc. I don't believe in destiny, but seems it is destiny :)
p.s. Don't give up, no matter what, someone, somewhere is waiting for you =)
Lee
"I have found the love of my life! "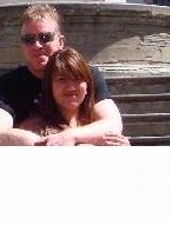 I have found the love of my life! A wonderful caring, compassionate, and understanding woman! Foreign relationships can be rewarding. Always pray and be patient. Use good judgment before making any drastic steps. Look for honesty and integrity. The right one will be there for you!
Take care and God bless!
Barry
"Thank You JapanCupid!!"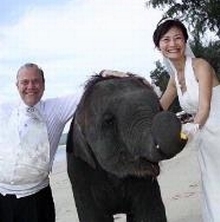 Dudu and I met on this site in June last year!! We soon realised we had something special!! I went to Hong Kong in september, and we fell deeply in love, we got engaged, and then we were married in Phuket this March!! And we are so happy!! We all feel we have felt true love!! But take it from us when you find it you will know!! I have moved from the UK to live in Hong Kong with Her!! Thank You JapanCupid!! We at last both found true love!! Dudu and Barry
Cupid Media, het Cupid Media Logo
en JapanCupid.com zijn handelsmerken van Cupid Media Pty Ltd.