Erfolgsgeschichten...
Christian
"I am thankful for Japan Cupid "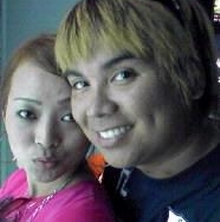 I met the love of my life yukkari here on Japan Cupid. She is the most wonderful, caring, loving, beautiful, and most desirable woman i have ever met. I am thankful for Japan Cupid and its service. I appreciate all the help the website has to offer, I longed for someone like this and now I have her. Thanks to japan cupid. I am a living proof that this site works
Jonathan
"Thank you JapanCupid"
My life changed when I met my fiancée Kana on JapanCupid. When Kana and I first met each other in person we felt that special bond with each other and even to this day. Kana is that special person who has changed my life and now we both have a new begining. We plan to get married as soon as as possible in New York City. We will post our wedding pictures soon, thank you JapanCupid.
Kevin
"Thanks to JapanCupid, I found my true love"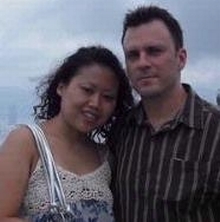 Thanks to JapanCupid, I found my true love, Angie. She's from Indonesia but works in Hong Kong. I went to visit her in Hong Kong and we fell in love. The most difficult hing I ever had to do was leave her at the airport but we are now starting the process of bringing her to the U.S. I was on two other well known dating sites but this was the absolute best one. Thanks again.
Dan
"We both thank you for bring us together!"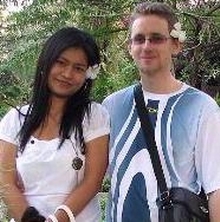 Hello, thank you for the time spent at your site. I found the one for me here (Jutamart) - and we are due to me married this December 2008 in Thailand! She changed my life by showing me her world of Thailand compared to my English one, and I could not hope for a better partner in life. Had I not used your website I may never have known happiness as much as I do with her. When we first met over a year ago in person we were both a little nervous, but soon after we knew we were meant for each other. We both thank you for bring us together!
regards
Dan and Jutamart
Susan
"Thank you JapanCupid!"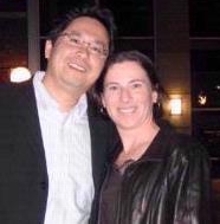 I was skeptical that I could meet someone "real" on the internet, but I found the most wonderful man here! After chatting online for a month, we met in person several times, and quickly fell in love. Now I am moving to be with him. I also met many other very nice Japanese guys, and I think they will all find their own "special someone" if they stay on this site. This is MUCH better than eHarmony. Thank you JapanCupid!
Cupid Media, das Cupid Media Logo und JapanCupid sind geschützte Markenzeichen von Cupid Media Pty Ltd.