ケイコkeiko
"Thank you very much,Japan Cupid!"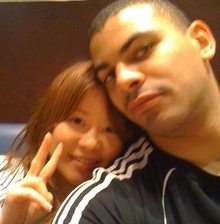 Thank you very much,JapanCupid. We just got married.We love each other very much! When we met first time we liked each other easily. We met almost everyday from when we met first time. We are very happy. i didn't think we got marry because he didn't want to marry first,but finally we got marry last week!!!! I liked him from before we met first, because i like his voice when we call each other and liked to talk him. He is very funny and kind to me and very smart. We are happiest in the world!!!!
Guy
"You can't plan to be in love"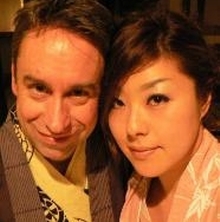 Arika & Guy
You can't plan to be in love ! It's something we both realized soon after we met, for different reasons. Arika had been a member of a number of sites for long years without success, even though she hadnt given up hope of meeting 'that spécial person'. In my case, it was all new, and i had no idea when Arika first answered my invitation to talk of what was going to happen…
As our first conversation progressed, we both started to realize little by little that there was something which we have since come to know as a spécial 'chemistry' between us. Within a couple of days we decided to meet on camera – a big moment of adrenalin and excitement, and a truly unforgettable moment.
Within a few weeks I found myself taking a flight all the way to Japan for our first meeting, and during that first beautiful week together we quickly understood that ours was a unique and special encounter. After one particularly joyful day in the beautiful setting of Kamakura I asked Arika to be my Partner for life. She said 'yes' without hésitation, it was the happiest moment of both our lives.
That was 7 months ago.So many things have happened to us since then. I have been back to Japan twice , meeting Arika's mother and close friends, and discovering her country and culture further.. Arika came to meet my family over Christmas here in Europe. She has already created a natural and affectionate bond with my children, bringing joy to me and to them. She will join us again at Easter for more rare and magical days discovering and sharing life together.
At first, we were embarassed to say how we met, yet we are both aware of how much we have accomplished since our encounter to help our love grow.We are so far apart, with obstacles still to overcome, but that has led us to build a better stronger more trustful love, something we both know is too precious to lose. We have different personalities, but we have found out so much about each other, and learned about ourselves. We contact each other every single day, often talking for long hours , such is the chemistry between us. The best thing is how easy it is for us to relax and be ourselves when we are together. Arika understands me more than anyone ever before, and I in turn have found and helped her to find for herself the many rare and wonderful qualities she has, as well as passions we share.
We need each other, and neither of us can even imagine life without the other. We still have to be patient and strong, but we are committed to forming a very happy family as soon as the previous chapter of my life is truly closed. We both tell ourselves often how lucky we are that destiny gave us the chance to meet, and how proud we can be of what we have done with that chance to create the love we have today.
Tamaura
"Thank you, JapanCupid!!"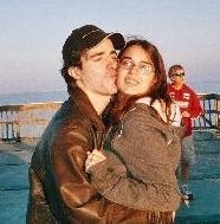 We both were looking for something on JapanCupid, but we did not realize what we wanted until we started talking to each other.
The funny thing is, we didn't even like each other at first! We both knew we wanted to find our soulmates, but finding each other was just a dream until it came true! Vincent came all the way to the US from France, just to be with me. He is the most wonderful man in the world, and he IS my soulmate!
We plan to marry within the next few months, and we wouldn't have found each other without you!
Thank you, JapanCupid!!